Stop safely and quietly with our brake services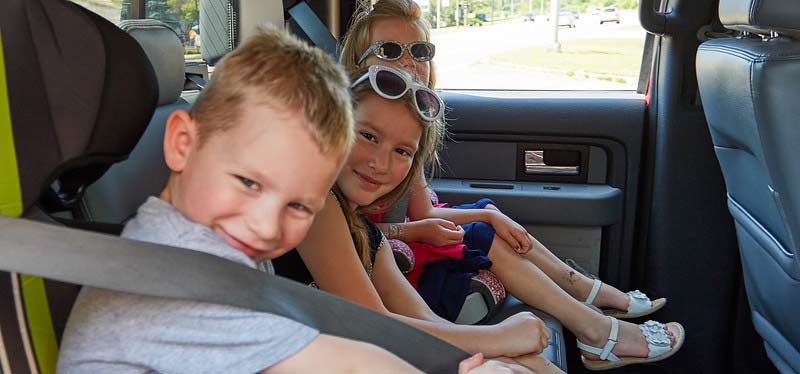 A fellow automotive professional said in a classroom recently, "You don't have to be able to go. But you better be able to stop."
We couldn't have said it better ourselves. While many auto repair shops advertise bargain brakes, we recommend you find an auto repair shop like My Mechanic that offers a fair value, quality brake parts, and trained, certified automotive technicians.
At My Mechanic, we will conduct a visual brake inspection at no charge. We can typically tell by looking through the wheels if you need a more involved brake inspection. If we need to pull the wheels to better evaluate your brakes, rotors and calipers, there is a small inspection fee, which is waived if you have brake work done with us.
Brake Repair FAQs
Why Should I Use My Mechanic Instead of a Discount Brake Shop?
At My Mechanic, we have professionally trained and ASE-Certified Technicians inspecting and servicing your brake system. We use only high quality brake pads and rotors that stop more quietly, without a lot of brake dust, and that last longer for you. In addition, our technicians take the time to lubricate your caliper slides and braking hardware to ensure those components last longer for you, too.
We know that a lot of brake shops promise new brake pads for $59 or $79, but the reality is that they have to make money, too. This means they have to cut costs on labor or on parts. While they may sell you the cheapest brake pads they can buy, those pads will typically be noisy and wear out many miles sooner than a set of high quality pads. Or they may sell you low cost pads but premium priced brake calipers or rotors.
If the discount brake pads are noisy or wear out faster–which we see happen a lot–you'll find yourself paying more in the long run because you'll need a second brake job much sooner.
How Often Should I Need New Brakes?
This varies with every car and every driver. Typically, the time between brake service varies according to:
How you drive. Do you ease on the brakes, stepping gently on the brake pedal and then releasing? Or do you gun the engine only to slam on the brakes at the next light? Do you drive in more highway traffic or stop-and-go?
The vehicle you're driving. The engineering of a car or truck affects the longevity of the brakes, as does the quality of the brake pad installed at the factory. The metals and specifications used to manufacture a brake rotor can even affect how quickly it rusts in different climates or whether it can be machined after several years of service.
The quality of the brake pads or rotors. If your last brake service was done at a high-quality repair shop, you should expect to a long life out of the pads and rotors. But if a shop installed cheap pads or rotors and didn't lubricate the caliper slides, you'll likely need service sooner than later.
How Will I Know if I Need New Brakes?
Fortunately, your car will give you any number of signs that you need to bring your vehicle in for a brake inspection. These include:
You hear the brakes squeaking or squealing when you apply or release the brake pedal.
The red dashboard brake light turns on and off intermittently, especially during hard stopping or on sharp turns.
You hear a grinding and/or feel a pulsation in the brake pedal or steering wheel when you brake.
Your brake pedal is too mushy or too firm when you press on it.
Your vehicle pulls to one side when you brake.
What Else Should Be Done at the Same Time?
These items are commonly recommended at the same time as a brake service:
Rotating the tires.
Flushing the brake fluid.
Cleaning and adjusting drum brakes.
Lubricating the parking brake cable.
Do you have more questions about brakes or routine preventive maintenance for your vehicle? Don't hesitate to call us at (630) 833-6100 or schedule an appointment today.